Concurrently with our increased collaboration activities with companies and public institutions and thereby our surrounding society and its citizens, we have built a unifying platform EIR – Empowering Industry and Research. Since 2011 EIR has formed and facilitated the foundation for new partnerships and has strengthened our strategical innovation path.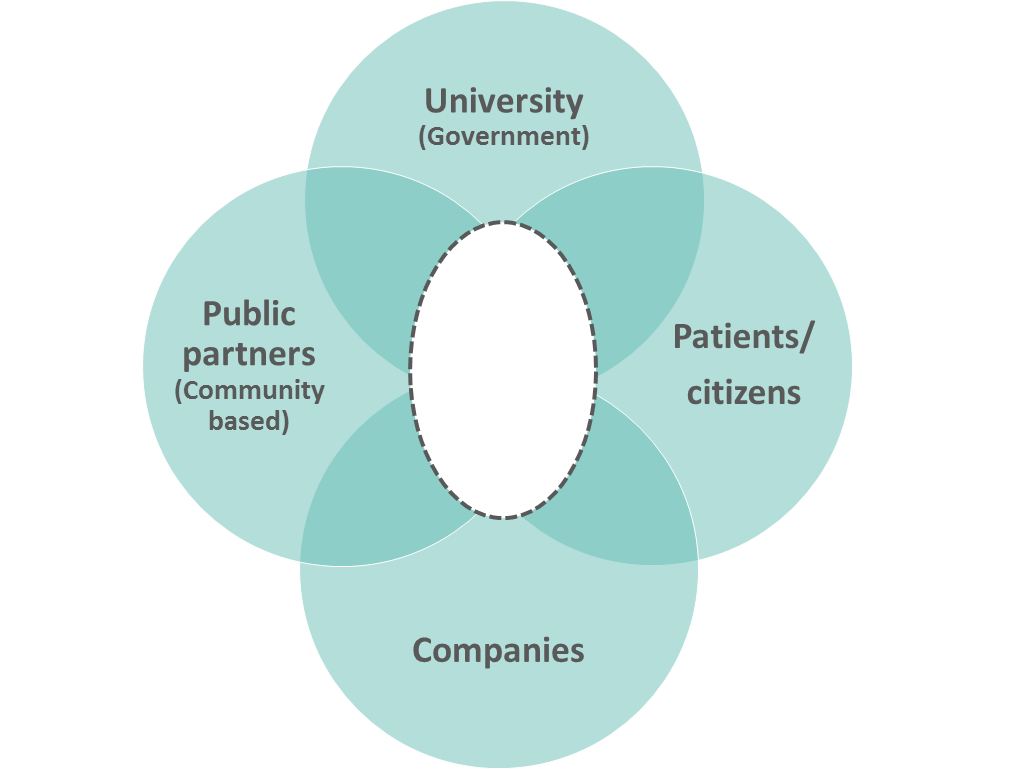 EIR is also the unifying platform for research-based business development and collaboration within health science and technology in North Denmark anchored in a partnership between Aalborg University, Aalborg University Hospital, and the North Denmark Region. All municipalities and hospitals in the North Denmark region and an array of Danish and international companies are furthermore active EIR partners.
EIR encompasses basic and applied health science and technology research, the health sector, and the business community in North Denmark for the purpose of contributing to research-based innovation and industrial development, and for providing an efficient platform for performing clinical trials in the region.
EIR's main aims are:
* RESEARCHED-BASED AND CLINICAL INNOVATION
- To facilitate technology maturation processes and development projects and enhance testing new solutions for national and international health systems and companies
* INTERNATIONALIZATION
- To stimulate growth of global collaborative partnerships and to attract funding and companies to the North Denmark Region
* RESEARCH-BASED ENTREPRENEURSHIP
- To foster student entrepreneurship and spin-off companies