Head of RIG: Ole Kæseler Andersen, Professor (OKA). — Intranet Access
Objective
The research objectives are to obtain knowledge and develop innovative technologies within pain neuroscience, neurorehabilitation & robotics, and tele-rehabilitation
Research Strategy
Our research is focused on the neural processing of sensory input using a translational research approach. This includes studying spinal mechanisms and cognitive aspects of experiencing different sensory stimulation paradigms (mostly nociceptive input). We use sophisticated electrophysiological techniques and advanced psychophysics. Moreover, neuronal plasticity in spinal and cortical sensory-motor processing and its functional implications are investigated. The research group has a special focus on experimental pain research, and rehabilitation technology.
The Integrative Neuroscience group consists of specialists from the Biomedical Engineering, Robotics, Neuropsychology, and Biophysics fields. The interdisciplinary character of the group enables us to holistically approach applied as well as fundamental research questions in neuroscience.
Teaching and Training
Members of the group teach at The Doctoral School of Medicine, Biomedical Science and Engineering, and at bachelor and master levels in the Biomedical Engineering and Informatics, Medicine with Industrial Specialization, Robotics, Product and Design Psychology, and Clinical Science and Technology programs. The scope of the courses includes electronics, instrumentation, data acquisition, physics, bioelectricity, neuropsychology, biological psychology, research methodology and scientific communication, mathematics for engineers, robotic sensors, biostatistics, neurophysiology, and rehabilitation technology.
Innovation
The group collaborates with a number of private companies including TKS A/S, Medtronic, and Vela.
Senior Members
RIG group picture OCT 2018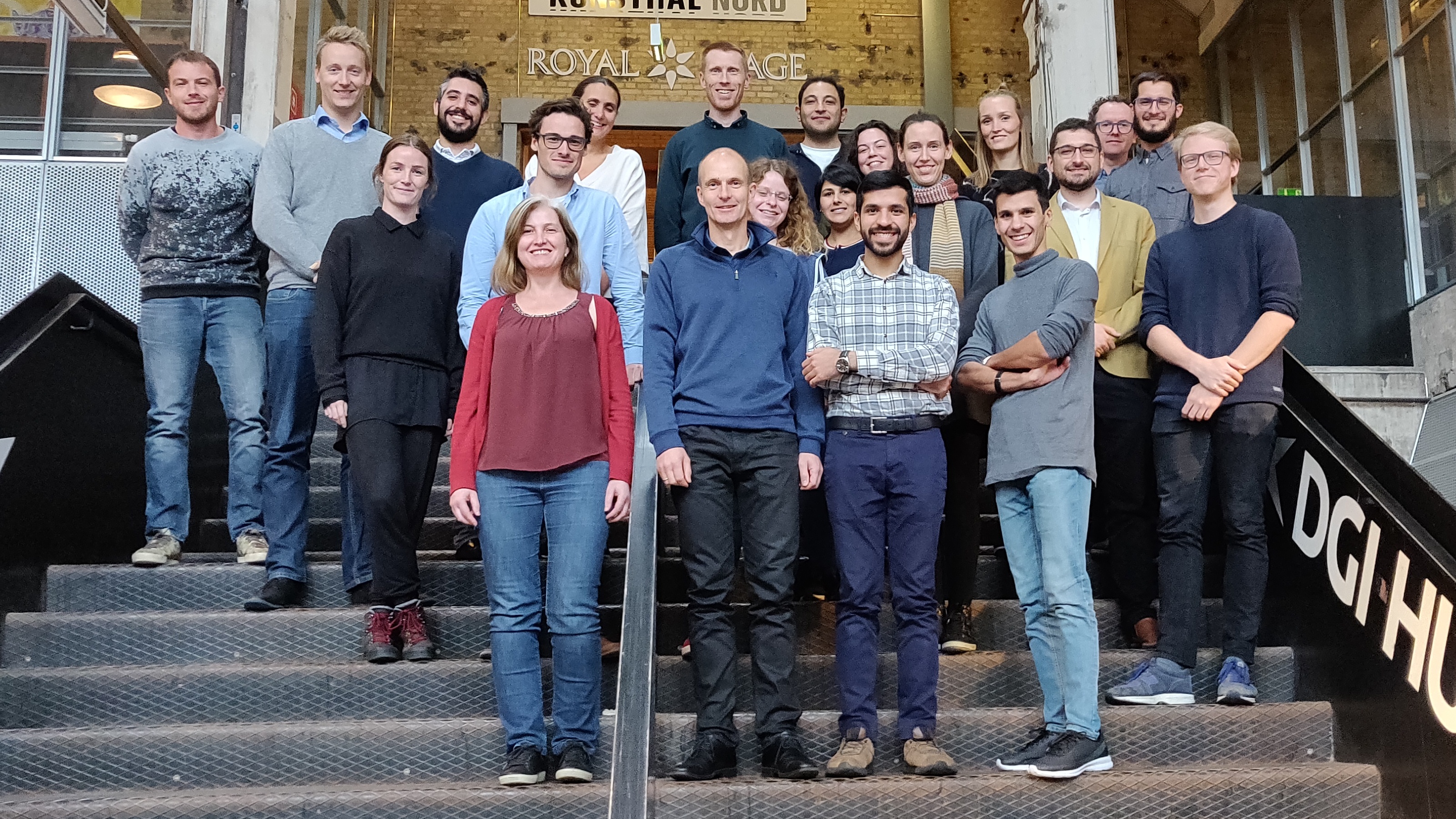 From left to right: Federico Arguissain, Steffen Frahm, Àsgerdur Arna Pálsdòttir, Fabricio Ariel Jure, Erika G. Spaich, Rasmus Leck Kæseler, Jenny Veronica Tigerholm, Carsten Dahl Mørch, Ole Kæseler Andersen, Eileen Frerk (guest), Mohammed Hamdy Abdelhafiz, Hoda Fares (guest), Ines Antunes dos Santos Dias (guest), Mostafa Mohammadi, Tatiana Hoberg, Rosa Hugosdottir, Mohammad Reza Naeemabadi, Juan Manuel Volker, Strahinja Dosen, Mauricio Carlos Henrich, Mikkel Thøgersen. Not present in the puicture: Birthe Dinesen, Lotte N. S. Andreasen Struijk, Søren Leth, Laura Petrini, Kasper Kunz Leerskov, and Naja Tidemann Jensen
Affiliated labs