Bevica Center for NeuroEngineering Solutions in Stroke Rehabilitation
The Bevica-sponsored research center hosted the succesful ICNR2014 meeting here in Aalborg with more than 250 participants from all over the world.

Challenging current concepts of stroke neurorehabilitation
Treatment induced neuroplasticity is important for functional recovery after stroke. However, the individual response is not predictable. There is a need to challenge which, when and how treatments are applied.
We believe that the ability to understand, measure, and induce appropriate plastic changes will lead to optimal, individualized treatments.
The aim is to develop novel and effective augmentation methods that exploit and promote plastic changes in the brain.
We bring together the interdisciplinary research fields of neural engineering, media technology, neuropsychology and clinical rehabilitation.
Stroke
Cerebral stroke is caused by a hemorrhage or blood clot in the brain. In Denmark, the prevalence of strokes is approximately 0.3% every year. In total, 30.000-40.000 persons live with the consequences of a stroke. Stroke causes 10-12% of all deaths in western countries and 12% of these deaths are in people less than 65 years of age.
Cortical representation of sensory and motor neuronal activity is modified substantially when acquiring new motor skills during recovery after brain injury/stroke. Cortical plasticity typically involves remapping of functions onto nearby brain tissue that survived the brain injury. This plasticity is believed to be a main mechanism for functional motor recovery after injury despite limited scientific evidence for the significance of these neuronal plastic changes. Translational studies from animal models to human models and further into clinical studies are sparse within neurorehabilitation. Moreover, when evaluating the rehabilitation effort in the individual patient it is difficult to quantify the functional/cortical remapping with the existing assessment tools. Improved methods for effective training as assessed by functional improvement and plastic changes in sensory/motor cortices in stroke patients are highly needed. Sensitive techniques to identify the most effective training paradigms in individual patients are wanted.
What is neurorehabilitation?
Neurorehabilitation is a complex and multifaceted process aiming at recovery following nervous system injury or disease. The technological contributions focus on methods to promote the recovery and/or replacing or augmenting lost or diminished functions.
Which challenges do we face?
Understanding the neural mechanisms in stroke recovery – translate knowledge into new rehabilitation strategies
How can we measure, quantify and track neural changes following stroke?
Can we optimize the rehabilitation strategy for the individual patient based on this knowledge?
Engineering or re-engineering of rehabilitation techniques
Develop new multi-disciplinary, patient-centered rehabilitation strategies that integrate cognitive and psychological aspects
Develop methods to quantify and track the effect and rate of recovery
Identify markers to predict recovery
Translate experimental research to clinical practice
Choose and design personalized rehabilitation strategies
Design low-cost, mobile solutions for home-training or post-hospital monitoring of recovery
Design of bed-side, in-hospital tools for assessment of recovery
What is our approach?
We bring together the scientific fields of neural engineering and technological sciences, neuropsychology, and clinical rehabilitation research using an inter-disciplinary and translational approach. Our emphasis is to provide evidence-based solutions to neuroengineering.
Our specific activities include:
Focused research projects
Annual symposium on 'Engineering Solutions to Neurorehabiliation' – forum for exchange of knowledge and research results
Advanced courses in Assessment of motor performance and Neuromuscular adaptations in motor learning
People involved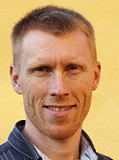 Ole K. Andersen
oka(at)hst.aau.dk
SMI
Department of Health Science and Technology
Aalborg University
Winnie Jensen
wj(at)hst.aau.dk
SMI
Department of Health Science and Technology
Aalborg University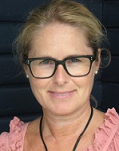 Helle R. M. Jørgensen
hrmj(at)rn.dk
Brønderslev Neurorehabilitation Center
Vendsyssel Sygehus

Thomas B. Moeslund
tbm(at)create.aau.dk
Department of Architecture, Design and Media Technology
Aalborg University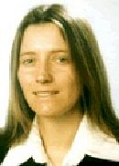 Natalie Mrachacz-Kersting
nm(at)hst.aau.dk
SMI
Department of Health Science and Technology
Aalborg University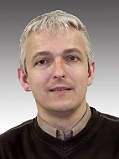 Jørgen Feldbæk Nielsen
joerniel(at)rm.dk
Regionshospitalet Hammel Neurocenter
Aarhus University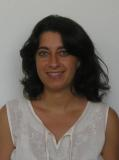 Laura Petrini
lap(at)hst.aau.dk
SMI
Department of Health Science and Technology
Aalborg University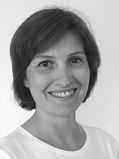 Erika G. Spaich
espaich(at)hst.aau.dk
SMI
Department of Health Science and Technology
Aalborg University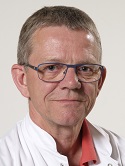 Niels Svaneborg
nis(at)rn.dk
Region Nordjylland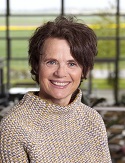 Birgit Larsen
bgl(at)ucn.dk
Department of Physiotherapy
University College Nordjylland
Boris Modrau
boris.modrau(at)rn.dk
Region Nordjylland